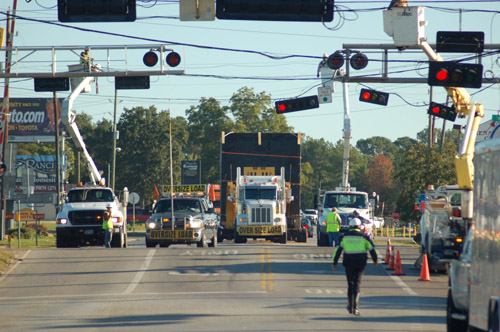 All services performed by Totran are subject to the conditions of carriage set out in Schedule 3 of the Bill of Lading and Conditions of Carriage Regulation (Alberta Regulation 313/2002) enacted under the Alberta Traffic Safety Act. These conditions of carriage include exclusion and limitation of liability clauses whereby Totran, as road carrier, is entitled to limit its maximum liability CAD $2.00 per pound ($4.41 per kilogram) computed on the total weight of the shipment, unless declared valuation states otherwise and unless a premium has expressly been paid for cargo insurance to Totran up to that declared value.
Please do note that Totran's bill of lading is the governing document for insurance values, and shipper's way bills are purely for acceptance of cargo/goods and their current visual condition, hidden damage is excluded from this clause.
All Purchase Orders and Master Service Agreements have to be agreed to in writing in advance of cargo movement to be valid, otherwise Totran's standard operating conditions as per above apply.
Please note that under no circumstances does Totran accept liquidated damages or consequential losses.
Totran drivers follow all regulations and permit conditions as outlined by provincial and/or state Departments of Transportation.
Cargo must be structurally sound and properly packaged to withstand the rigours of transport.