Totran always provides a professional quoting process that will assist your team in making confident and timely decisions. Totran keeps you informed throughout the lifetime of the load, from access to the job site to clearance of load and delivery of load to the job site.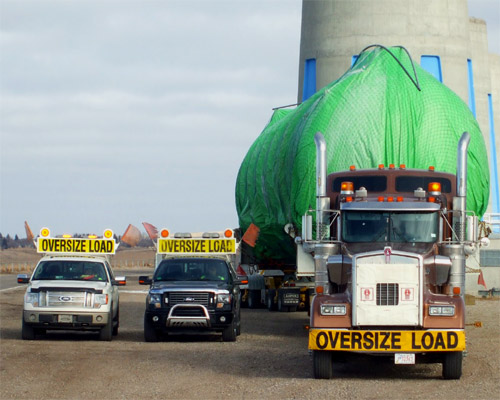 While not unique in its use of industry-standard equipment, Totran strives to provide its clients with a variety of combinations of modular equipment that are frequently unavailable elsewhere. This flexibility and creativity has enabled us to win contracts for large heavy-haul work and exciting upcoming projects.
We take safety seriously and always aim to exceed our clients' expectations. Each project and contract is the subject of an in-house team planning meeting, reviewed by a member of the Operational Supervisors' Department, and presided over by Totran's Director of Safety.
Welcome to Totran Transportation
Totran Transportation Services is an independently owned and operated Canadian heavy haul specialized company operating across North America from our head offices in Calgary and Edmonton, Alberta, Canada, and has an Office in Conroe, Texas USA just north of Houston.
Since our beginnings in 2006, we have aspired to be a center of excellence in transportation, and are answering niche customer needs for the movement of project cargo for all different types of industries that require heavy haul transport.
We have worked with many industries and have listed a few below:
Oil and Gas
Wind and Power Generation
Mining
Construction
Totran Transportation Services is not limited to working with these industries; we are open to hauling over-dimensional loads for other industries as well.
View a video from one of our past Wind Energy projects at the Stewart World Port in Stewart, BC!